A Place Where You Can Express Yourself!
We believe that through robotics we can develop young people into citizens who will share their skills for the good of their communities.
---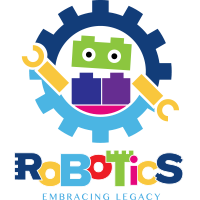 While the influence of STEM on our global community is growing at rapid rates the exposure to STEM programs for all youth is lagging. Embracing Legacy's Innovators of Legacy program uses STEM activities weekly to teach youth robotics.
About Us:
This program focuses on teaching science, technology, engineering and math education concepts while preparing youths for competition. In its first season, our robotics team won a number of awards, most notably the Nature's Fury, Minotaur Team Choice (Most Impressive Team) Qualifying Tournament, and has since been continually recognized for their sportsmanship and creativity. For those youths who are new to Robotics or are not yet ready for competition, we offer a Robotics Club which serves to teach the foundation of Robotics and acts as a feeder program into our competitive team.