In many counties the marching band departments are either non existent, under funded, or improperly staffed. Many haven't considered how impactful marching band membership can be to a young person's life. We have.
---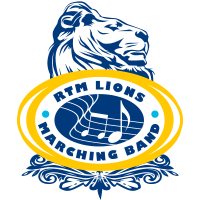 Embracing Legacy's Mighty Marching Lions and Mighty Marching Lions Community Allstar Band provides a first class band experience to inexperienced as well as experienced young musicians. When done right the impact a marching band makes can not be ignored. At MML, we do it right.
As a result, our band members have received nearly half a million dollars in college scholarship money. Now that's impact.
About Us:
The mission of The Mighty Marching Lions marching band is to teach, train and motivate youth, ages 7 – 18, through music. The Mighty Marching Lions marching band staff is educated and equipped to develop youth holistically; they train youth using fundamental principles, like discipline and commitment, that can be used in music and everyday life. Youth have the opportunity to develop strength, character, proper eating habits, confidence, integrity, loyalty and respect for themselves and authority.